Jerry's Vintage Radio Logs



If you have RealAudio, you may listen to Red Skelton's famous "Commentary on the Pledge of Allegiance"

You may now purchase many of our programs in the highest quality mp3 CDs available anywhere! For details, go to Purchase mp3 OTR Programs on CDROM.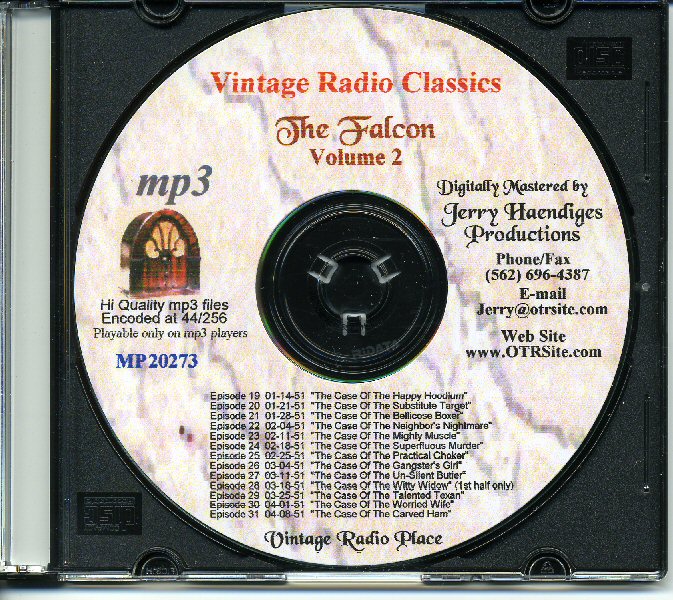 Click on mp3 CD to see larger picture
If you would like to listen to some Old Time Radio Programs as you tour my Site, you may do so if you have RealAudio. Just click on "Old Time Radio Programs -- Preview Listening Lounge" and I'll take you there.
This site is designed to supply as many collectors as possible a chronology of radio broadcasting through the use of program logs.
I have made every attempt to get the most accurate information possible. Please

with any incorrect or inaccurate information you might find. Also let me know if you have any programs you have that we don't (as shown by an asterisk at the far left of each program).


Main Table of Contents


Purchase OTR Programs on CD

or Cassette

and Other Services


Purchase mp3 OTR Programs on CDROM


OTR Collectors Corner Where small to moderate collector's may post their collections to trade with other collector's. A great way to get your collections started and growing.


Commercial Radio Logs. Where you may purchase extensive and comprehensive logs.


Chuckle of the Week


Click on the first letter of the series you want to see ... or just scroll down to see the whole darn thing.

Christmas episodes 9-13-97 ... Special Christmas shows listed in order by their series' Updated 11-22-01